Welcome To Our Website
Bible Study & Mid Week Serevices have been cancelled for Wednesday December 13, 2017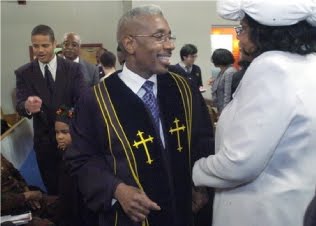 Our Pastor, Rev. Rodrick K. Green, has a vision that the church must always stay busy. The congregation has embraced this vision with the understanding that our service must reach beyond the church walls and spill over to service our community, college campuses, youth, teens and families as a whole.

We are facilitating our vision through many already established ministries and by recognizing the need for additional services that will meet new challenges of today.
There is much work to be done in God's kingdom. We encourage each of our members to not sit on the sidelines, but instead to join a ministry and assist in God's work.
The members of New Hope Baptist Church of Ann Arbor, MI are providing clothing to those in need, providing regular activities for the youth and teens, providing support and a church home to those attending colleges and universities in our communities, and working with married couples to assist them in understanding God's true expectation of their Union. Through these ministries and many more we pray that our actions will speak of GOD's Greatness!!!
Theme for 2017
New Hope:
A Saved Church

That if thou shalt confess with thy mouth the Lord Jesus, and shalt believe in thine heart that God hath raised him from the dead, thou shalt be saved. For with the heart man believeth unto righteousness; and with the mouth confession is made unto salvation
Romans 10:9-10
Calendar
Hast thou not known? hast thou not heard, that the everlasting God, the Lord, the Creator of the ends of the earth, fainteth not, neither is weary? There is no searching of his understanding. He giveth power to the faint; and to them that have no might he increaseth strength. Even the youths shall faint and be weary, and the young men shall utterly fall: But they that wait upon the Lord shall renew their strength; they shall mount up with wings as eagles; they shall run, and not be weary; and they shall walk, and not faint."